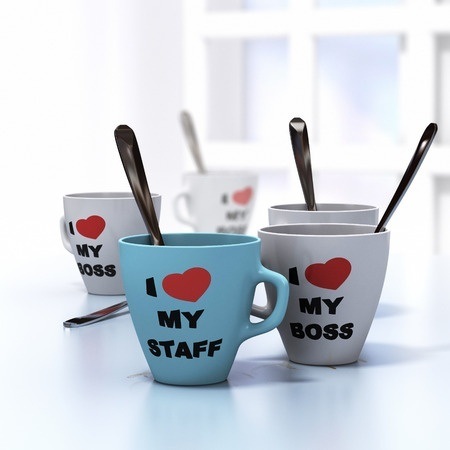 In a recent coaching session, the client asked me, "Simon, how do you deal with a performing staff but always take sick leave?". Contradicting statement, isn't it? How can someone performs well yet absent at work frequently?
In manpower short-handed situation, bosses sometime hesitate on making their firm stand when they see thing doesn't go right with their people. Worrying they will quit the job under pressure. So, bosses tend to remain silent, tolerant, holding on, and finally 'let go their steam' when they can't stand their wrongdoing anymore. Condone is the name. Who is more damaging in this case, you or the staff?
Back to the question, it depends on how you handle the situation. If you are being judgmental and keep drilling on why they keep taking sick leave; telling them how important they have to stay focus and manage their personal problems. Chances are, they will take your 'advice' for granted and continue taking sick leave. Because there are things at personal level probably you don't know about. Sick leave is the symptom, not root cause. Since you don't care to know, they don't care to tell either.
"But if you don't manage and control them, you gain less power in your leadership", said the client. Our minds determine our actions. Why do you want to manage them? Why control them? Why want to gain power on them? They are working adults. No one enjoy being managed and controlled. Why not empowering them?
Empowering means give your people the benefit of doubt. In your one-on-one conversation, use non-judgmental words; ask to appreciate their personal well-being and health condition in this case. Show your genuine concern and interest before passing judgment. If what they say is contradicting, point out the gap rationally, not emotionally. At the same time, be assertive. Be clear to them on the negative impacts of their actions. Show them data or facts how work productivity and team morale has affected them. Ask how they feel if they need to shoulder on extra workload constantly from their colleagues. Hold them accountable by asking feedback what they will do to improve the situation.
It sounds like a straightforward step-by-step conversation. No, it is not. It is not a checklist conversation. The art of doing it is establishing trusting relationships way before the conversation. Without trust between both of you, the conversation is heading nowhere. If you have not been building trust with your people all these while, they can quickly sense something fishy going on in the conversation. They are not going to open up to you no matter how genuine you try to be.
The conclusion is, it takes time and effort to build trust in relationships, any kind. It also takes courage to become an assertive leader. Trust building and assertiveness are complementary leadership competencies. Show it naturally in your leadership presence, anytime, anywhere, and in any situation.
Simon Yap is the founder of Minds & Senses Coaching Academy. He is an ICF-credentialed Associate Certified Coach (ACC). Clocked more than 500 coaching hours in practice helping business leaders, senior managers, and Heads of Department – shaping up their business acumen, leadership presence, and coaching performance in accelerating organisation success.