Meet SIMON
The Sales Leadership
Coach - Facilitator - Trainer - Speaker
P

rofessional Certified Coach (ICF-PCC)

Certified Facilitator (Quest Worldwide, Hay Group, and DuPont USA)




Certified Trainer and Training Evaluator (PSMB)

MBA (HR Management), BSc (Hons) - Industrial Chemistry

More than 20 years of SME and MNC work experience:

I

NDUSTRIES: chemical trading, training consultancy, direct sales, medical supplies, and food service.

JOB PORTFOLIO: Sales, training consultant, business development, human resources, and salesforce capability development.

Started sales and leadership coaching practice since year 2005:

Internal Sales Coach as SEA Sales Training Manager of Unilever Foodsolutions Asia.

Clocked hundreds of hour coached and shadow coached Sales Managers, Sales Trainers, and Sales Executives in the sales field around Malaysia, Singapore, Indonesia, Thailand, Vietnam, and Philippines.

Clocked more than 1,000 professional coaching hours:

Helping C-suite Executives and talent pool develop greater leadership performance and results for business.
More about SIMON
Simon is a Professional Certified Coach (PCC) credentialed by the International Coach Federation (ICF) USA, certified Facilitator, Trainer, and Training Evaluator. He has clocked more than 1,000 coaching hours helping C-suite Executives, Managers, and numerous working adults achieve greater success in their personal and professional lives.
Specialising in business-to-business (B2B) sales and leadership coaching did not happen by chance. Simon has started leadership and sales coaching since 2005 during his previous employment at Unilever Foodsolutions Asia, a global food service company. Holding the sales capability development role in SEA region, he worked closely with the Country Heads, Sales Directors, and Sales Trainers on leadership and salesforce development strategy execution. In addition, he trained, coached and mentored the Business Managers and Sales Trainers across the region in Malaysia, Singapore, Indonesia, Thailand, Vietnam, and Philippines, helping them think strategically as well as build cohesive competitive team.
Simon has 20 years of SME and MNC corporate experience in chemical trading, training consultancy, direct sales, pharmaceutical, and food service industries. His past corporate working experience in sales, business development, training consultancy, human resources, sales training and coaching had given him an edge in helping many of his clients achieve greater performance and results.
Today, through his own establishment, Minds & Senses Coaching Academy, Simon is grateful that his industry-wide experience has helped many clients in fast-moving consumer goods (FMCG), food services, industrial products, business services, healthcare providers, insurance brokerage, financial products, government-linked companies, and also non-profit organisations around South East Asia, China, and Hong Kong.
Simon is also proficient in English, Malay, Mandarin, Cantonese and Hokkien dialects in his training and coaching works. His clients find his works simple, easy to understand, engaging, focused, and relevant.
Training and coaching are Simon's passion. He loves what he does.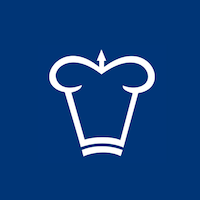 "
Thanks for bringing my team to the next higher level of sales success. It's our pleasure to have you as our partner!
Henry Hawkins
General Manager (Malaysia)
Simon is a great coach. I have never met someone like him teaching and sharing knowledge and experiences using such a unique coaching technique.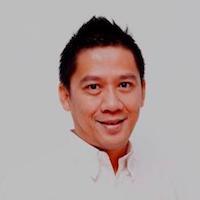 Achmad Nurfian
National Training Manager (Indonesia)
Minds & Senses Coaching Academy PLT
I-01-05, Block I, SetiaWalk,
Persiaran Wawasan,
Pusat Bandar Puchong,
47160 Puchong,
Selangor Darul Ehsan,
MALAYSIA.