Coaching plan. Not a To-do list.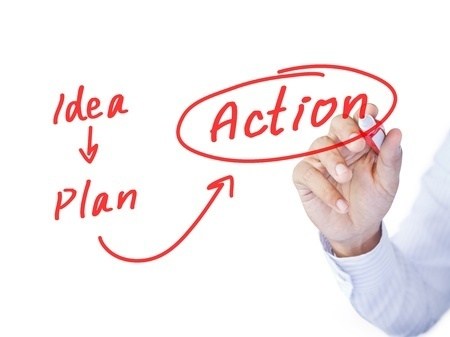 In the previous posts, we talked about establishing coaching agenda and elicit self-limiting beliefs. They are two important coaching steps in holding a powerful coaching conversation.
The next coaching step in A.B.C.D. coaching is CAPABILITY. This is a part where you collaborate and create a coaching plan together with your subordinate. In the process of doing so, you stretch his ability and strengths for performance breakthrough.
To establish a realistic coaching plan, get prepared and ask yourself some of these questions:
What should I focus on to help him establish a crispy clear goal statement?
How can I elicit a few critical priorities that will help him to gain a quick win?
What should I emphasize while connecting his actions to those priorities?
How can I help him to identify what will distract him from achieving his goal?
What can I do to help him sustain momentum and stay on track?
Ownership is the key to create a realistic coaching plan. Help him be specific on his action plans. Help him to visualise how these specific actions lead to achieving of the end results. In the conversation, help him to smell the aroma of success; experience the joyful sensation of making things happen. Help him to feel proud and excited about his own creation and achievements. Most important of all, help him hold accountable of himself for his actions and results.
Well, the job is not over yet. A successful coaching plan is a sustainable plan. DASHBOARD, the next coaching step helps you to manage progress and accountability of your subordinate' performance. In next posting, we will explore DASHBOARD in detail.
Stay tune.
Simon Yap is the founder of Minds & Senses. He is an ICF-credentialed Associate Certified Coach (ACC). Clocked more than 450 coaching hours in practice helping business leaders, senior managers, and Heads of Department – shaping up their business acumen, leadership presence, and coaching performance in accelerating organisation success.