Accountability. Building block for coaching results.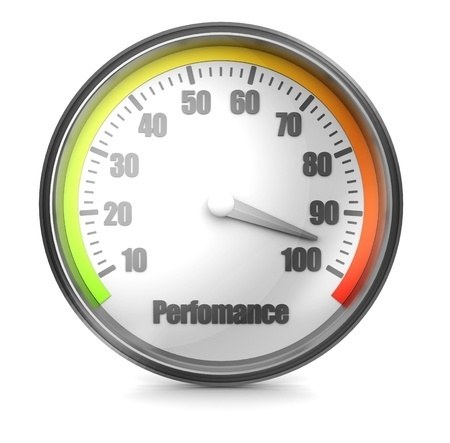 In the previous posts, we talked about establishing coaching agenda, elicit self-limiting beliefs, and co-create realistic coaching plan. These are critical steps in holding a powerful coaching conversation.
DASHBOARD is the final step in A.B.C.D. coaching model. Like dashboard in automobile, it is a control panel placed in front of the driver. The instrument cluster contains steering wheel, gauges, warning lights, and navigation systems. It is up to the driver steers and controls the direction and speed of the vehicle. At the same time, he needs on-going feedback on the instruments performance. Keeping him moving forward (sometime backward), safe and sound.
Essentially, dashboard in coaching is a measuring and feedback system on coaching plan execution. It stresses accountability, an imperative building block for coaching results. It consists of hard and soft measurements. Hard measurements include quantifiable results, achievements, task, action, deadline, and other definable parameters; whereas soft measurements include emotions evaluation, performance satisfaction, motivator, de-motivator, and other state of mind appraisal.
Often, there is not enough effort done by the manager to hold the subordinate attention and leave responsibility with him to take action. There are three common reasons to this situation.
The first one is, your subordinate still engage with negative self-talk at this point. The negative energy makes him less motivated and committed to take action. So, go back to BELIEF coaching step. Connect to his emotions. Kick out the devil inside him. Shift his disempowered self-beliefs to empowered self-beliefs.
The second reason is, you lead a patchy and unstructured conversation. Both of you are lofting everywhere in the conversation. It is either both of you get carried away with the conversation and overlook the coaching agenda; or he is talking too much and you keep listening without interjection. Consequently, be mindful about getting the big picture without losing the details. It is a balancing act of snapping both satellite and helicopter views.
The third reason is, your assertiveness. This requires your personality strengths on managing progress and accountability on your subordinate. Hold him accountable for the agreed promises and actions. Being assertive does not mean you frown your eyebrow, being fierce, or raise your voice. It is simply helping him to take specific actions. Help him own up his actions for the outcomes and consequences.
To establish an assertive coaching conversation, ask yourself some of these questions:
How can I help him to recognise the importance of taking new actions?
What should I ask to help him identify factors that might cause him to go back to his normal self and forget about his committed actions?
What are the few questions that can help him to search for alternative solutions and actions for creating better results?
How do I help him to reflect on what he has learnt from this coaching relationship?
What can I do differently to improve my coaching conversation in future?
Well, we have covered all the four coaching steps in A.B.C.D. coaching model. Remember, it takes ALIGNMENT BELIEFS CAPABILITY DASHBOARD steps in holding a powerful coaching conversation.
Coaching conversations take place almost everywhere in our daily life. It is not just an office communication skill, but also a living skill. Turning what you have learnt into action is always the best way to validate how powerful the model is. Practise these coaching steps in conversation with your subordinate, be it in a formal or informal occasion. Feel free write to me and share your coaching experience.
Happy Coaching!
Simon Yap is the founder of Minds & Senses. He is an ICF-credentialed Associate Certified Coach (ACC). Clocked more than 450 coaching hours in practice helping business leaders, senior managers, and Heads of Department – shaping up their business acumen, leadership presence, and coaching performance in accelerating organisation success.