SIMON YAP
Simon is a Sales Leadership Coach, Facilitator, Trainer, and Speaker.
He is also the founder of Minds & Senses Coaching Academy, the first sales coaching mastery learning centre in Malaysia and few in the world.
Simon helps Business Managers master the leadership skills they need,
so they can build High Performing team and have Multi-dimensional Talents stay in the business.
It is an honour to receive an award for the 'Best Coaching Provider' category at the recent HR Vendor of the Year 2019. The award is presented to companies who are committed to continuously engage and inspire corporate executives. A heartfelt thanks to our Clients and Associates for the trust, continued support, and cherish the relationships of growing together over the years.
When you become a Manager, you no longer work alone. You need a team to help you achieve a business goal that is bigger than what you can do in solo.
​With more than 20 years of corporate experience and clocked more than 1,000 coaching hours, Simon has helped many Managers effectively communicate the business vision, build leadership strengths, and create diversity and inclusion work culture that is crucial for business continuity.
Busy clients hire Simon to shorten the time they need for building a winning Organisation, which is never easy by just learning from books, video, or attending seminars.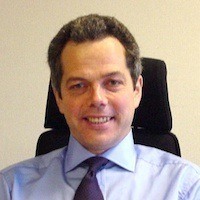 "
Simon is always down to earth and practical in his approach. He has real insights into what it takes to raise standards and connect this to business results.
Fergus Balfour
Chief Operating Officer for Asia, Africa & Middle East clusters
FREE COPY:
Guide to Leadership Standards for Managers
Get a free copy of Guide to Leadership Standards and the Questionnaire
How About Having A Great Team Like This?
Always do the things right
Stick together do great things
Thank you for co-designing & delivering successful Diversity & Inclusion program for us.
We love your dedicated approach to program design & delivery. I personally like the way you teach and demonstrate effective ways of connecting difficult conversations with coaching solutions. The learners now are not only get to learn what and how coaching helping them every day, but also embracing the value of being Coach-Leaders to their people and the Organization.
Ng Eng Hooi Organization Development Manager of Samsung Electronics Malaysia
Being an experienced coach, Simon was able to gain my trust quickly and thus delve into my inner self and how to mitigate my negative feelings. I am now a better person and feel better.
Vice President of Rubber Cluster Services
, Malaysian-based agricultural company
Simon's patience and dedication had improved my public speakings skill that allowed me to increase my career options.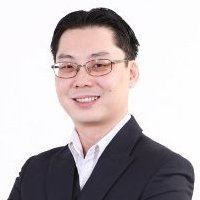 Your coaching sessions helped me learning coaching skills systematically. I'm glad to see my young engineers have improved their technical competencies and independent at work.
Tan Teck Heng
, Engineer Manager (Malaysia)
LOOKING FOR SOME QUICK ANSWERS?
And if you couldn't get your answer, no worry.
CONTACT US
We'll have it answered for you
Minds & Senses Coaching Academy PLT
I-01-05, Block I, SetiaWalk,
Persiaran Wawasan,
Pusat Bandar Puchong,
47160 Puchong,
Selangor Darul Ehsan,
MALAYSIA.